First Bank of Nigeria Limited has been a pioneer in the banking industry, constantly evolving with the demands of the modern banking world. As part of their commitment to providing an enhanced and convenient banking experience for their customers, they have introduced the First Bank USSD code, a simple, secure, and swift platform that allows customers to execute a variety of banking transactions using a simple code: *894#.
Discover the Power of First Bank USSD Banking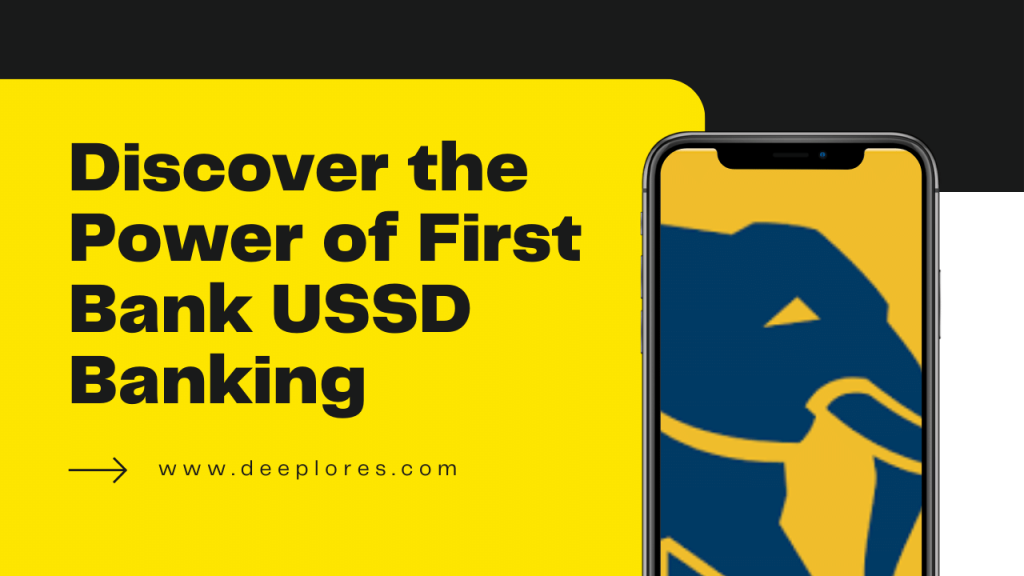 The First Bank *894# USSD code is a powerful tool for the fast-paced world. As long as you have a mobile phone, you can perform banking transactions such as money transfers, balance inquiry, airtime purchase, and bill payments, all without internet connectivity. It's banking made easy right at your fingertips.
The Magic of the First Bank Transfer Code
The First Bank transfer code is a part of the USSD menu that enables you to transfer funds to any bank account in Nigeria. It's as simple as dialing 894Amount*Account Number#. With this service, the hassle of waiting in banking halls is a thing of the past. Plus, you can enjoy this service anytime and anywhere!
First Bank Code for Balance Inquiry
Checking your account balance has never been easier. Simply dial 89400# on your registered mobile number and voila, your account balance is displayed. Say goodbye to uncertainties and welcome real-time balance checking with First Bank USSD banking.
How to Register for First Bank USSD Banking
Registration for the First Bank USSD service is straightforward and requires only a few steps. Dial 8940# and follow the prompts. Select your preferred debit card, input the 4-digit Personal Identification Number (PIN) for the card, create a new 5-digit PIN, and you're all set!
First Bank USSD Transfer Limit
The First Bank USSD banking allows for a cumulative transfer limit of N100,000 per day. Thus, offering you a considerable amount of flexibility for your daily transactions.
First Bank USSD PIN Reset
Should you forget your PIN or wish to change it for security reasons, you can reset your USSD PIN by dialing 8940#. After choosing your preferred debit card, input the card's 4-digit PIN and create your new 5-digit PIN. It's quick, secure, and hassle-free!
First Bank USSD Charges
First Bank is committed to providing cost-effective services for all customers. USSD transaction charges are minimal and competitive, aimed at ensuring you enjoy premium services at affordable rates. Please refer to the bank's official channels for current USSD charges.
First Bank USSD for Airtime Purchase
The First Bank USSD code simplifies airtime purchase. By dialing 894Amount# on your registered mobile number, you can purchase airtime for yourself. For third-party airtime purchase, simply dial 894Amount*Phone number#.
Bill Payments via First Bank USSD Code
The *894# service isn't limited to banking transactions. It extends to bill payments too. With it, you can pay utility bills, subscription fees, and much more with ease.
First Bank USSD Statement Request
Stay updated with your account activity. Request a mini statement by dialing 894Account number# and receive your recent transactions details via SMS.
First Bank USSD Customer Care
For any inquiries or challenges, First Bank provides support via their customer care hotline accessible through the USSD service. Rest assured, help is always available!
First Bank USSD Code: An Epitome of Trust, Convenience, and Efficiency
First Bank of Nigeria Limited continues to maintain its leading role in Nigeria's banking sector through innovative and customer-friendly products like the *894# USSD service. This service guarantees a fast, secure, and efficient banking experience for all customers.
Immerse yourself in this revolution. Begin your journey with First Bank USSD banking and enjoy banking without boundaries! The *894# service promises an experience like no other. Embrace the future of banking today!
Understanding More Features of First Bank USSD Banking
Diving deeper into the world of First Bank USSD Banking, there are many other features designed to ease your banking experience, save time, and provide a seamless transition between traditional banking and the digital world.
First Bank USSD Code for Loan Requests
The innovation doesn't stop at fund transfers and balance inquiries. You can request a loan from the comfort of your home with the First Bank USSD code. Simply dial 89411# and follow the prompts.
Security of First Bank USSD Banking
Safety and security are paramount in the world of online banking. With First Bank USSD Banking, transactions are carried out on a secure platform. A unique 5-digit PIN known only to you secures your transactions, providing an additional layer of security.
Using First Bank USSD Code Abroad
Are you wondering if you can use your USSD code while out of the country? Yes, you can! The First Bank USSD code is accessible to you anywhere in the world. Just ensure that your registered mobile number is active, and you can continue your banking transactions unhindered.
First Bank USSD Code for Checking Account Transaction History
Stay updated with your financial activities. You can request your account transaction history by dialing 894Account Number#. It's all about keeping you informed and giving you control over your finances.
Differences between First Bank Mobile App and USSD Code
While both the First Bank mobile app and the USSD code provide platforms for carrying out banking transactions, they differ in certain ways. The mobile app requires internet connectivity and is more suited to smartphones, providing a wide range of features including visuals of your banking details. On the other hand, the USSD code doesn't require an internet connection and can be used on any mobile device, making it more accessible.
Frequently Asked Questions (FAQs) about First Bank USSD Code
Q: What do I do if I forget my First Bank USSD Code?
A: The general USSD code for First Bank is *894#. If you forget your 5-digit PIN, you can reset it by dialing 8940#.
Q: Can I make international transfers with the First Bank USSD Code?
A: As of now, the USSD code is limited to local transactions within Nigeria. For international transfers, use the First Bank Mobile Banking App or Internet Banking.
Q: How can I contact First Bank Customer Care through USSD?
A: Currently, the First Bank USSD menu does not have a direct link to customer care. However, you can contact them through the dedicated customer care lines available on the First Bank official website.
Also Read: One e App: Detailed Guide on Health Base Web [2023]
Concluding Thoughts
The First Bank USSD code is a testament to the bank's commitment to delivering banking services that are not just easy to use but also fit perfectly into the fast-paced life of the modern customer. It merges the ease of mobile banking with the accessibility of traditional banking, delivering an optimal blend of both worlds right on your mobile device. By dialing *894#, you are immediately plugged into a world of easy, fast, and secure banking.
If you haven't already, start your journey with First Bank USSD Banking today. It's more than just a service; it's a lifestyle of comfort, convenience, and complete control of your banking transactions.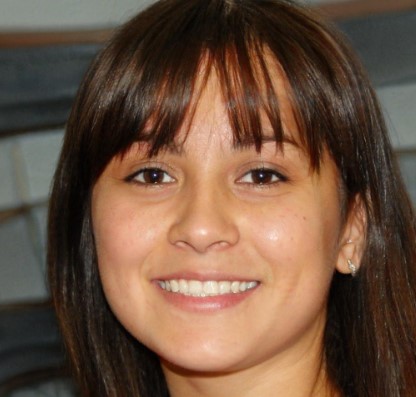 Blogger extraordinaire and wordsmith extraordinaire. She weaves captivating tales with her pen and enthralls readers with her insightful blog posts. Join her on a literary journey filled with wit, wisdom, and a dash of whimsy. Prepare to be spellbound!