The US citizens have seen three economic downturns in three decades. So, recession is not new for them. And every time, people find it highly challenging to survive. As a result, businesses lose millions of dollars in sales.
Contrary to that, some entrepreneurs sustain recession. They adopt the best marketing strategies and have a solid customer base so that, no matter what, they are able to generate enough sales to meet expenses and continue serving the customers.
For instance, a computer repair business can survive a recession as laptop and desktop systems are in high demand and are used everywhere. Businesses, colleges, and schools need a computer for everyday tasks.
If you own a computer repair service and are struggling to make ends meet during the present economic crisis, this piece is for you. We'll review strategies and resources, such as computer repair shop software, that you may utilize to ensure your repair lab doesn't malfunction—at least not anytime soon. These are the particulars.
1. Keep your Profit Margins Low
During the recession, people try to spend as much less as possible and meet their expenses on a limited budget. Whether it is groceries, garments, smart gadgets, or a repair shop like yours, they go for the one that's not so expensive for them or offers them discounts.
As a result, you need to maintain modest profit margins compared to other service providers to satisfy your customers' needs and offer them proper service. For example, you can reduce the cost of motherboard repair or replacement from $150 to $130 if that is the going rate.
This is not something that can save customers a lot of capital, but it enhances your repair lab's reputation and brand awareness. Additionally, you can use software for repair shop to manage all the cash flow so that there are no chances of any human errors.
2. Top up your Inventory
Managing inventory can be really challenging sometimes. One has to keep an eye on several small parts and accessories. This includes Rams, motherboards, LCD screens, wireless mice, keyboards, HDMI cables, etc. And if you don't have any repair item or accessory in stock, a customer may leave your repair shop and visit another one.
So, if you don't want to lose any chances of making sales, you must always remain on top of your inventory. Keep computer items manufactured by Sony, Toshiba, Dell, HP, Google, Acer, IBM, and Apple in stock. Additionally, you can get help from computer repair shop software. It will let you know whenever you are running low on inventory and can order parts from your desired vendors.
3. Increase Brand Awareness
Unless you don't focus on enhancing the brand awareness of your repair shop, you won't get a lot of buyers. If you want your lab to be the first place that comes to someone's mind when they are facing an issue with their computer, you must enhance brand awareness and online visibility.
Instead of conventional promotional strategies, you can go for an effective social media campaign and SEO. This will help you increase sales even during the recession. Moreover, you can employ software for repair shop, as it will send promotional messages, and emails to your existing customers, making them revisit you.
4. Build a Right Team
Your employees can make or break your business. A competent technician will be able to fix computers effectively, and the client will be satisfied. Contrary to this, freshers, or newcomers, are not that efficient. They may take more than the required time to repair a system. Also, the repair job they perform may not be satisfactory.
So, strengthening your employees and staff members is a critical aspect. Try hiring the best-experienced technicians who know how to repair computers. Onboard them even if they demand higher salaries. Or, you can give them attractive bonuses or incentives so that they will do their job with complete honesty.
5. Keep up with the Future Trends
Being a repair business owner, it is crucial for you to keep yourself updated with the ongoing trends. For instance, interact with other entrepreneurs and service providers and participate in repair events and exhibitions. This will help you know what people are looking for, what type of accessories they are interested in, and which laptop and desktop computers are more prone to failure.
Additionally, you can search regarding the future of the computer repair business and get some news and trends about the growth of this industry.
Also Check: What is a Current Concern Regarding the Advancement of Quantum Computing?
Final Verdict
A recession is an economic crisis during which thousands of people lose their incomes and get into depression. However, you can survive this tough time if you follow the above mentioned suggestions. Keep your profit margins low, have the right team members, and market your repair service, and you can generate decent revenue.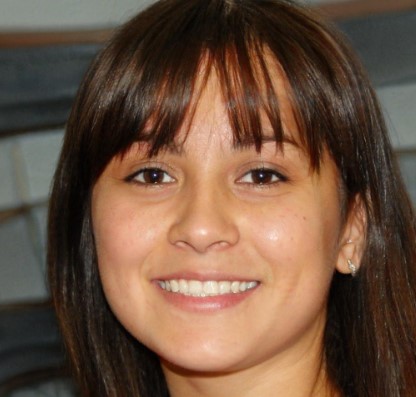 Blogger extraordinaire and wordsmith extraordinaire. She weaves captivating tales with her pen and enthralls readers with her insightful blog posts. Join her on a literary journey filled with wit, wisdom, and a dash of whimsy. Prepare to be spellbound!